The weekend kicked off with lots of traffic and failure to upload music and audiobooks. Seems it was a major road trip fail. But after long hours of trekking through the mountains, I stretched my legs and greeted the cold with pleasure.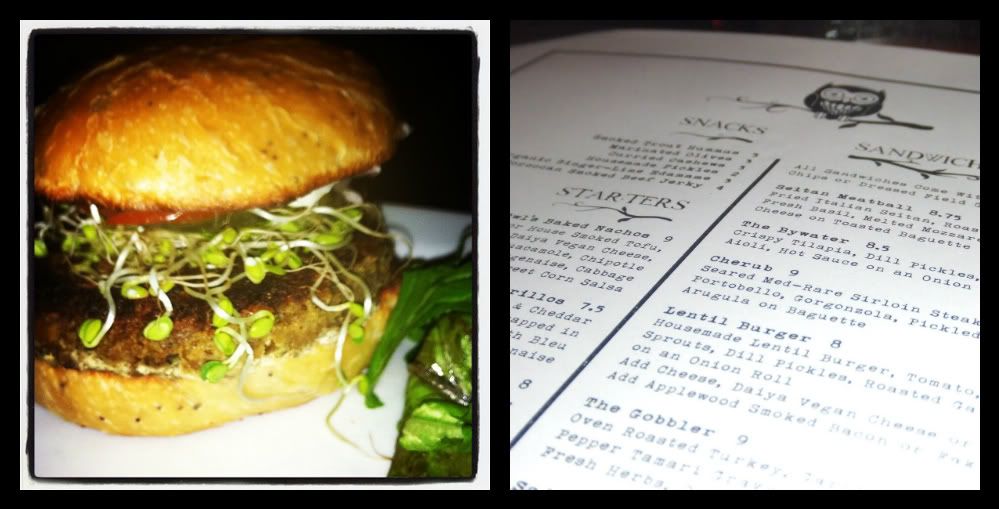 Nestled in a Rochester neighborhood was an incredible vegetarian restaurant called The Owl House. The ambiance was just my style: cute, local art, select local brews, and tatted hipsters, who were, in fact nice! Shocking, I know. We shared our food which included: a flatbread pizza topped with seitan, a lentil burger, nachos loaded with cheese, avocado, & tofu! and crispy fish tacos. For dessert, it was yule log and cranberry rhubarb! Sublime. Everything was fresh and delish!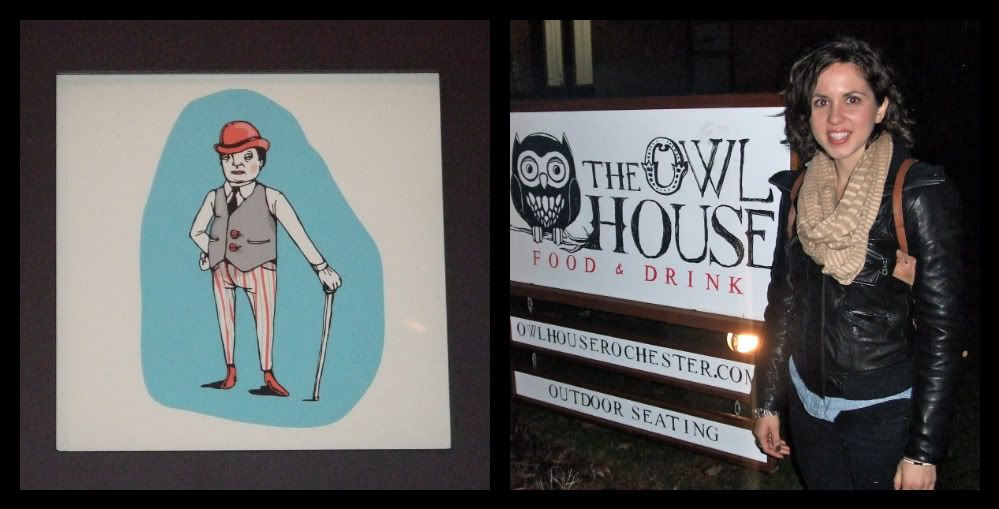 Green peppers stuffed with rice, beans and "meat". Normally, I don't prefer fake meat, but this combination was excellent. The cheese completed the dish.
And, yes, we ran a race. A 5K in fact. It was a brisk morning, but we warmed up quickly.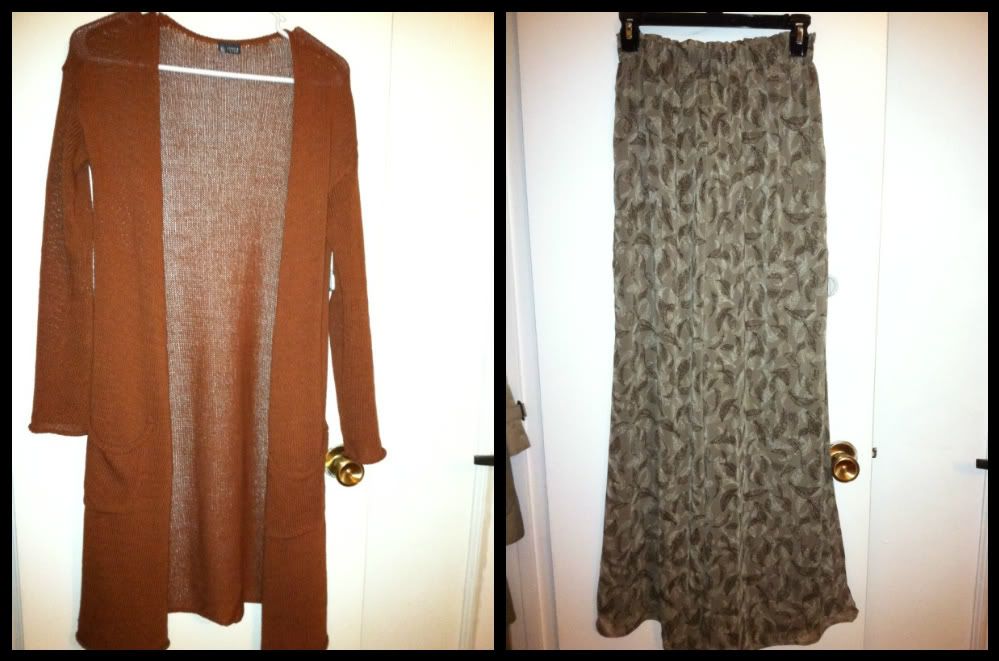 Did a little Christmas shopping and snagged these for myself. Hit the jackpot at Urban Outfitters. Both of these items for $20! I have been eyeing those palazzos for a while and almost bought them at full price. Patience is key.
The trip concluded with a shortage in gas! Unbeknownst to me, the gas light was broken. I realize quickly, I need fuel fast. As I'm approaching the exit for gas station, the car begins jerking and after a gallant attempt, dies. With no other choice, I reach for my sneakers and decide to sprint to the gas station, grab a gas can, and sprint back. Fortunately, some fine country folk offer a ride and I return quickly. The remaining 6 hours were uneventful. I did however, manage to stream netflix! I love technology.
Be sure to follow me on
Twitter
,
Facebook
& Instagram at chase218. Let's stay connected!